How to Setup IMAP on Microsoft Outlook and Hotmail Accounts
Last modified: 2023-10-09 03:01:00.0
Setup IMAP on a Microsoft Outlook / Hotmail Account
Connect Through IMAP on your Microsoft Outlook Account
1. If you have already enabled 2FA, created an app password on your account, and want to add your Microsoft Outlook Account to an email program that supports IMAP, here are the server settings you can use.
Email/Username: Your Microsoft Outlook Account email address
Password: Your Microsoft Outlook Account app password
IMAP Server/Host: outlook.office365.com
IMAP Port: 993
IMAP Encryption: TLS
Requires SSL: Yes / True
2. If you still need to Enable 2FA or create an app password, follow the guide below!
Enabling 2FA on Microsoft Outlook Account
1. Navigate to the Outlook My Account page, then click the Security header.
2. Click Get Started in the Advanced Security Options section.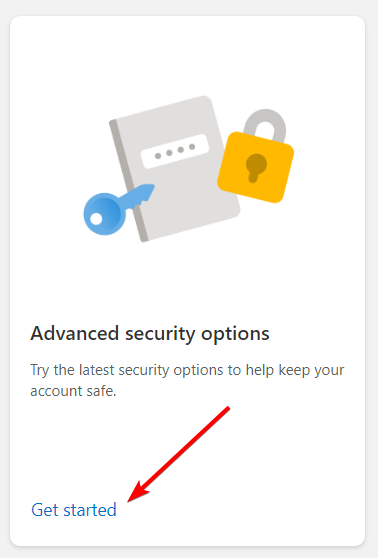 3. Click Manage under Two-step verification.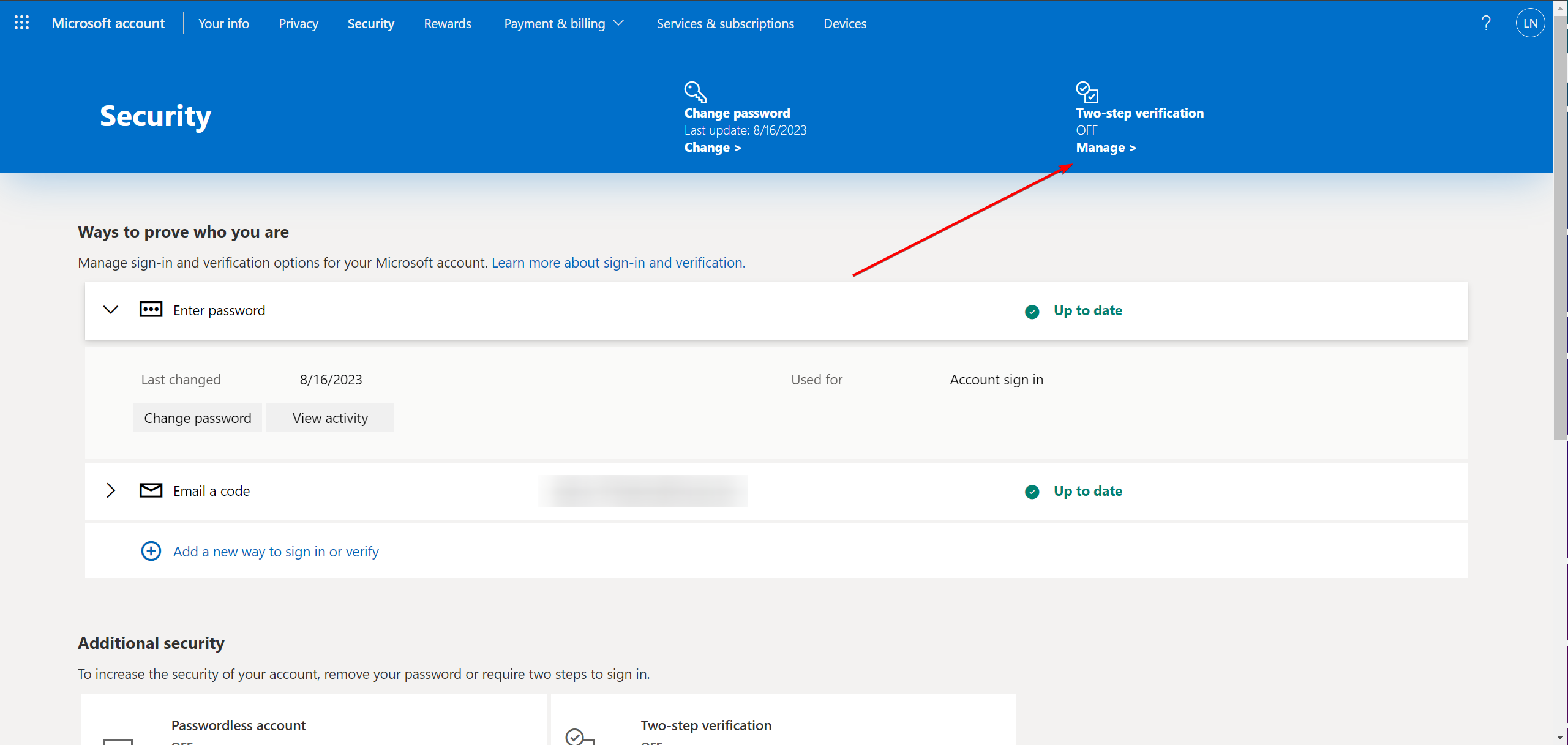 4. Click Next on the Set up two-step verification page.

5. Click set up a different Authenticator app.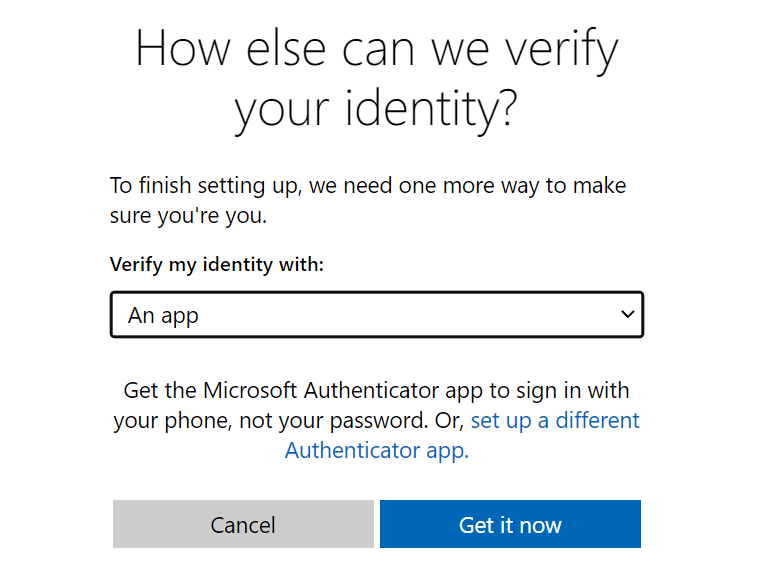 6. Open the authenticator app of your choice and scan the QR code. Alternatively, you can click I can't scan the bar code and copy the secret key to an Authenticator app.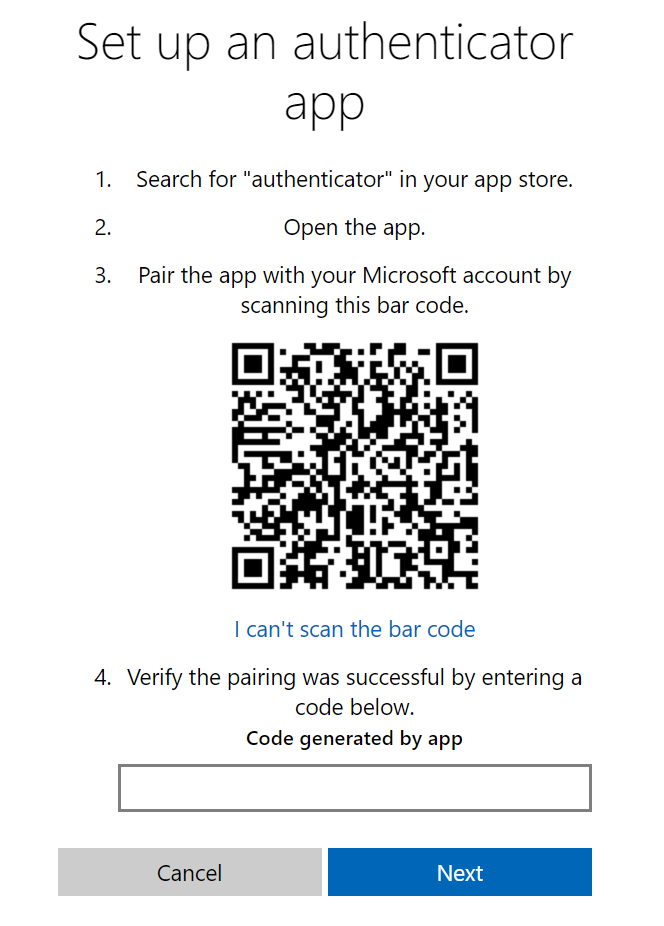 7. Input the 6-digit code generated by your Authenticator app, then click Next.
8. Save the new Recovery code somewhere safe. If you ever lose access to your 2FA, you can use this code to access your account. When you have saved the Recovery code, click Next.

9. Click Next on the Set up your smart phone with an app password page.

10. You have successfully enabled 2FA on your account.
Create an App Password on Microsoft Outlook Account
1. You can create an app password once you have added 2FA to your account.
2. Navigate to the Outlook My Account page, then click the Security header.
3. Click Get Started in the Advanced Security Options section.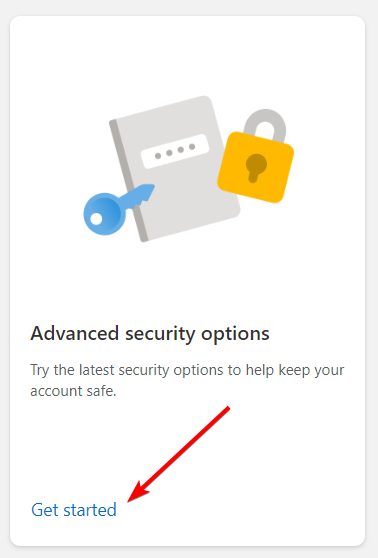 4. Scroll down the page until you see the App passwords section.
5. Click Create a new app password.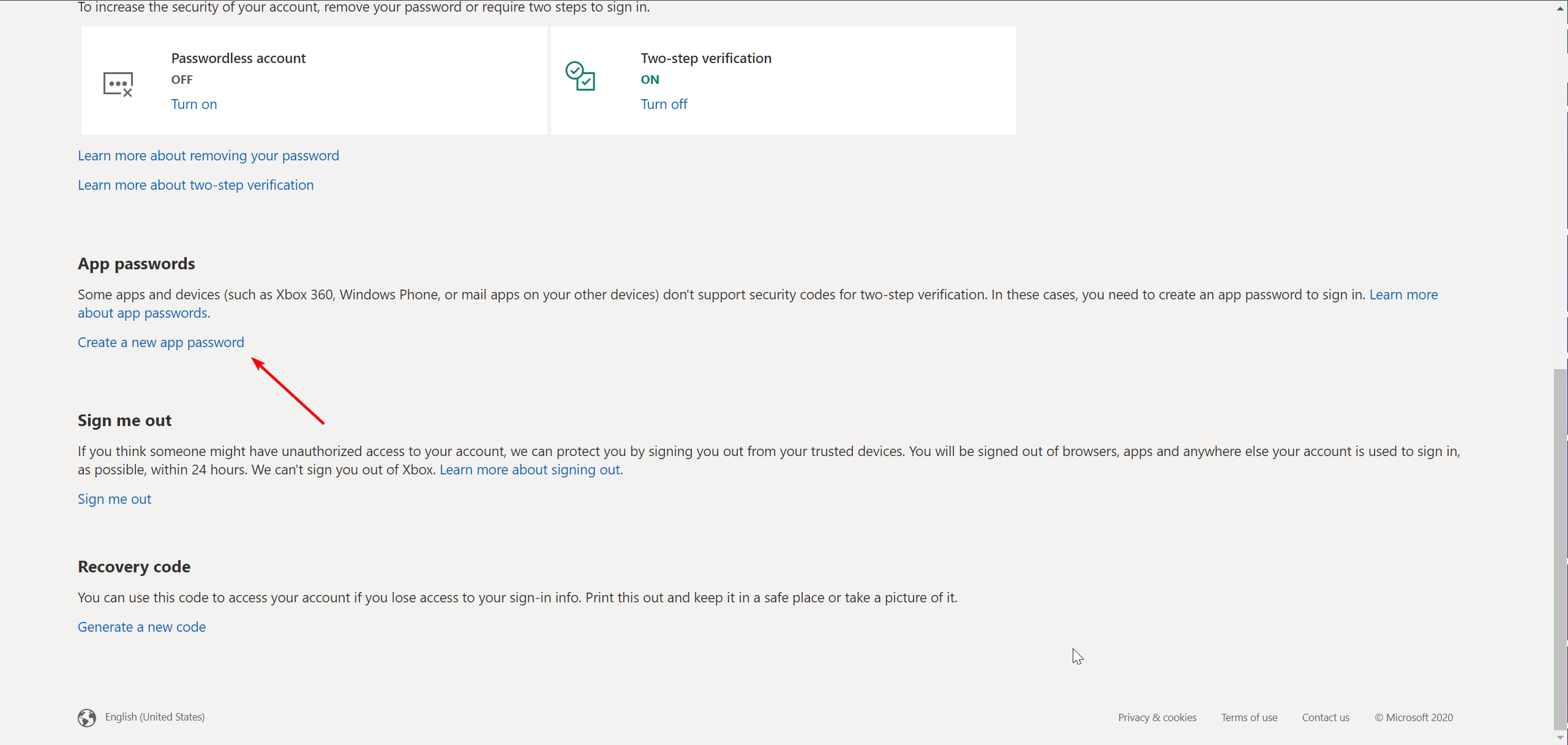 6. Save your app password somewhere safe. You can now use your app password on an email client like Inbox!

Optimizing Your Workflow with Inbox
After successfully setting up your IMAP settings for Outlook and creating your app password, you might wonder: What's next? How can I further optimize my email management and streamline my operations? Inbox by AYCD is the comprehensive solution that takes your email management and data extraction to a new level.
Streamlined Data Extraction with Scraper Data
With Inbox's innovative Scraper Data feature, tedious tasks like manually searching for specific data within emails become obsolete. Instead of spending countless hours locating and recording essential data, Inbox does the hard work for you. Its intelligent algorithms automatically scrape pertinent data, such as tracking numbers, from your Outlook emails. When integrated with the IMAP settings, this tool operates even more smoothly, ensuring you retrieve relevant data promptly and efficiently.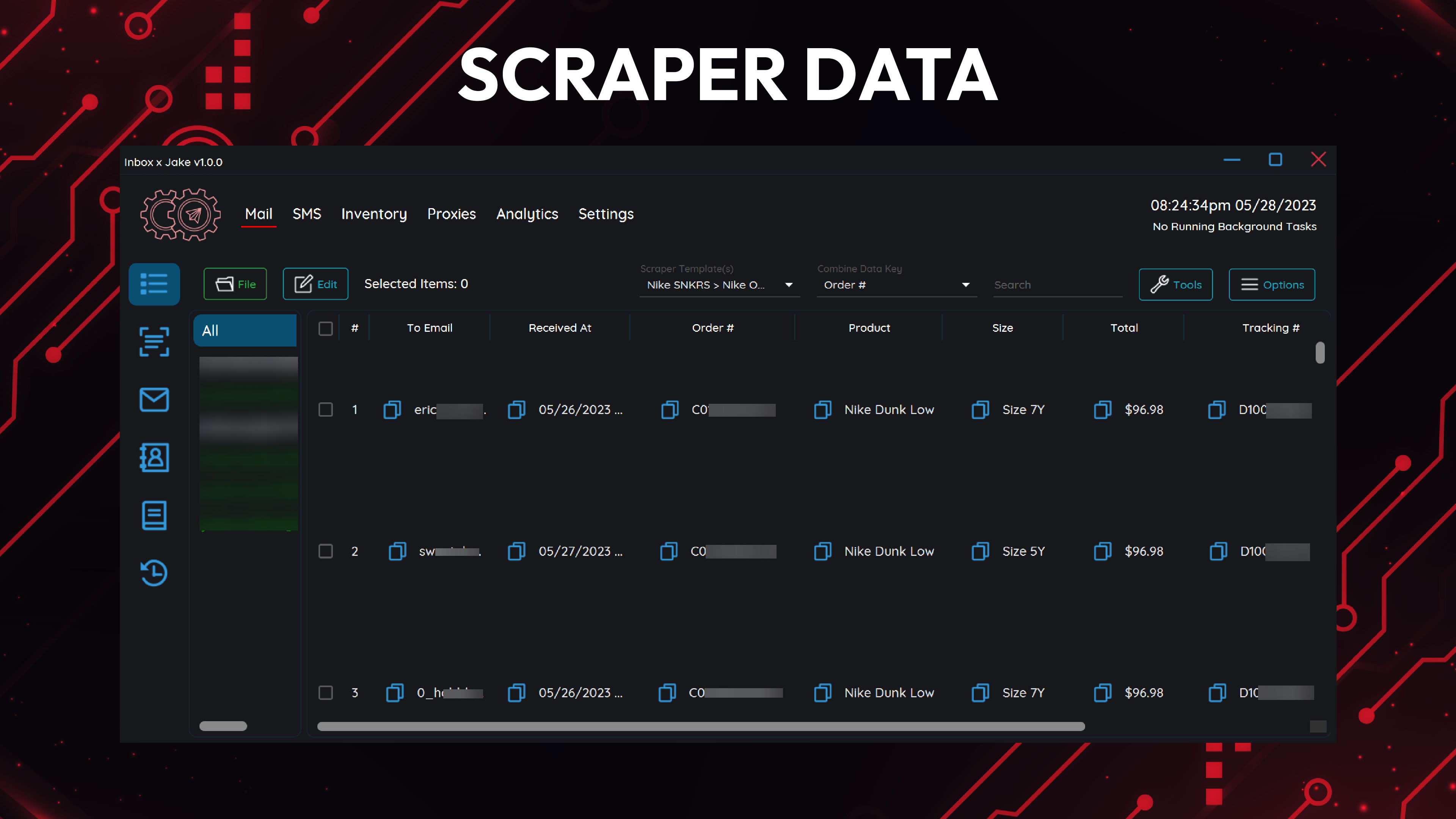 Enhancing Productivity with Inventory
But where does all this scraped data go? Directly to Inbox's versatile Inventory feature. By leveraging IMAP settings for Outlook, the seamless data transition from Scraper Data to Inventory guarantees you never miss a beat. Whether you're tracking an unlimited number of packages from carriers like USPS or aggregating order confirmations, the Inventory function makes monitoring and organization a breeze. Furthermore, with real-time updates and Discord webhook notifications, you're always kept in the loop.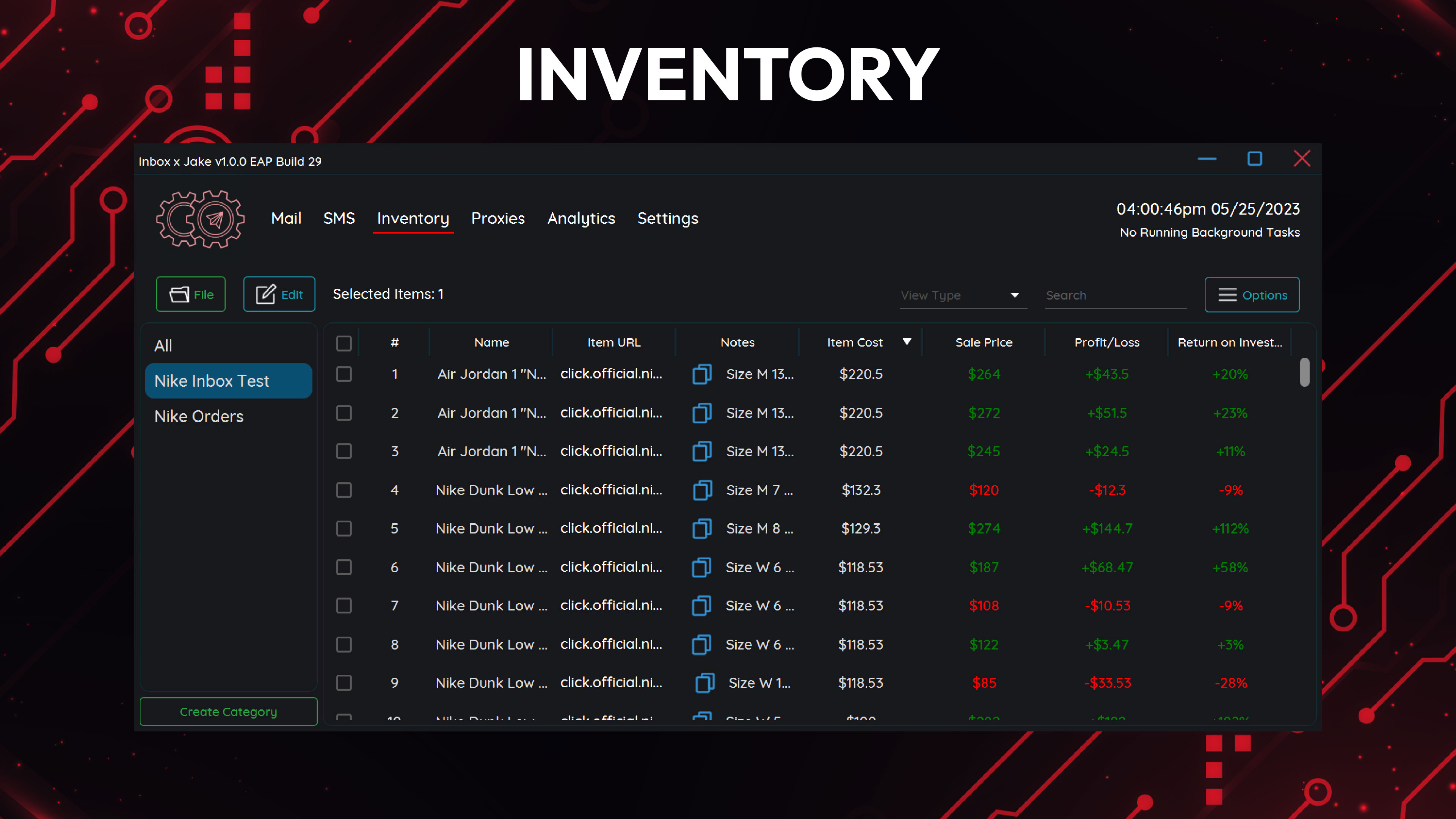 Expand Your Outlook Capabilities
Outlook is more than just an email client when paired with Inbox. By utilizing the IMAP settings for Outlook in combination with Inbox, you amplify your email's potential, automating numerous manual tasks and elevating your workflow's efficiency. From automatically downloading email attachments to syncing specific mail credentials based on category, Inbox ensures you get the most out of your Outlook experience.
Experience the Full Potential of Inbox Today
Inbox isn't just another software solution. Inbox is an ecosystem designed to make your digital life easier and more efficient. Why settle for basic email management when you can harness the full power of Inbox and redefine your workflow? To elevate your email operations and optimize your workflow, visit our website. After setting up your account, all it takes is a click on the 'Buy Now' button to get started.
Maximize Your Experience with Inbox
Inbox is a comprehensive tool paired with dedicated support. Alongside our in-depth guides, we provide a responsive Discord support channel to assist you at every step. Whether you have questions or need assistance with setup and features, we're here to help. Dive into our active community and discover the transformative power of Inbox for your shipment tracking needs.
More Content
Learn more about industry trends and AYCD services.