How to Extract Data From Your Email Inbox
Last modified: 2023-06-26 07:13:00.0
What is an Email Extractor?
An email extractor is a tool that can efficiently and accurately extract data from your email content. This tool should support nearly any email service and bulk operations to simplify your workflow.
Why Extract Data from Emails?
In today's digital world, your email inbox is a portal of information, from order confirmations and login codes to raffle results and more. Manually extracting specific details is time-consuming, given the vast amount of data that can amass in our inboxes. Think about the last time you went hunting for a particular piece of information in your email. It could be a confirmation code for a website login or order details for a pair of sneakers you purchased.
An email extractor is not only for personal use but is also a powerful tool for businesses. As a business owner, think of when you need to pull out sales data or customer queries from a flurry of emails. For instance, you can use an email extractor to aggregate client information, track orders, or monitor customer interactions, making it a powerful tool for enhancing customer relationship management. It can also be a godsend for extracting and organizing raffle results in real-time, making it essential for event organizers or community managers.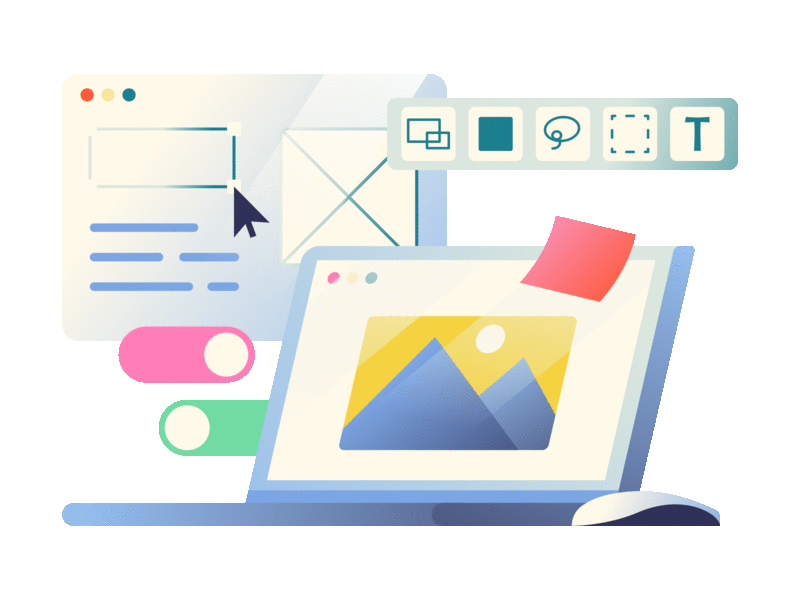 Simplify Data Extraction with Inbox.
With an array of potential applications, an email extractor is an invaluable tool, and Inbox by AYCD stands out as the best solution. It is a robust email management software with an innovative email extractor tool that streamlines the process of scraping vital data from your emails.
With Inbox, you can scrape data from thousands of email accounts simultaneously using Scraper Templates, making the process efficient and comprehensive. But what are Scraper Templates, you ask? They are user-defined templates that tell the software what data to extract from similar emails. So whether you want to extract order details, confirmation codes, or raffle results, you can create a Scraper Template suited to your needs.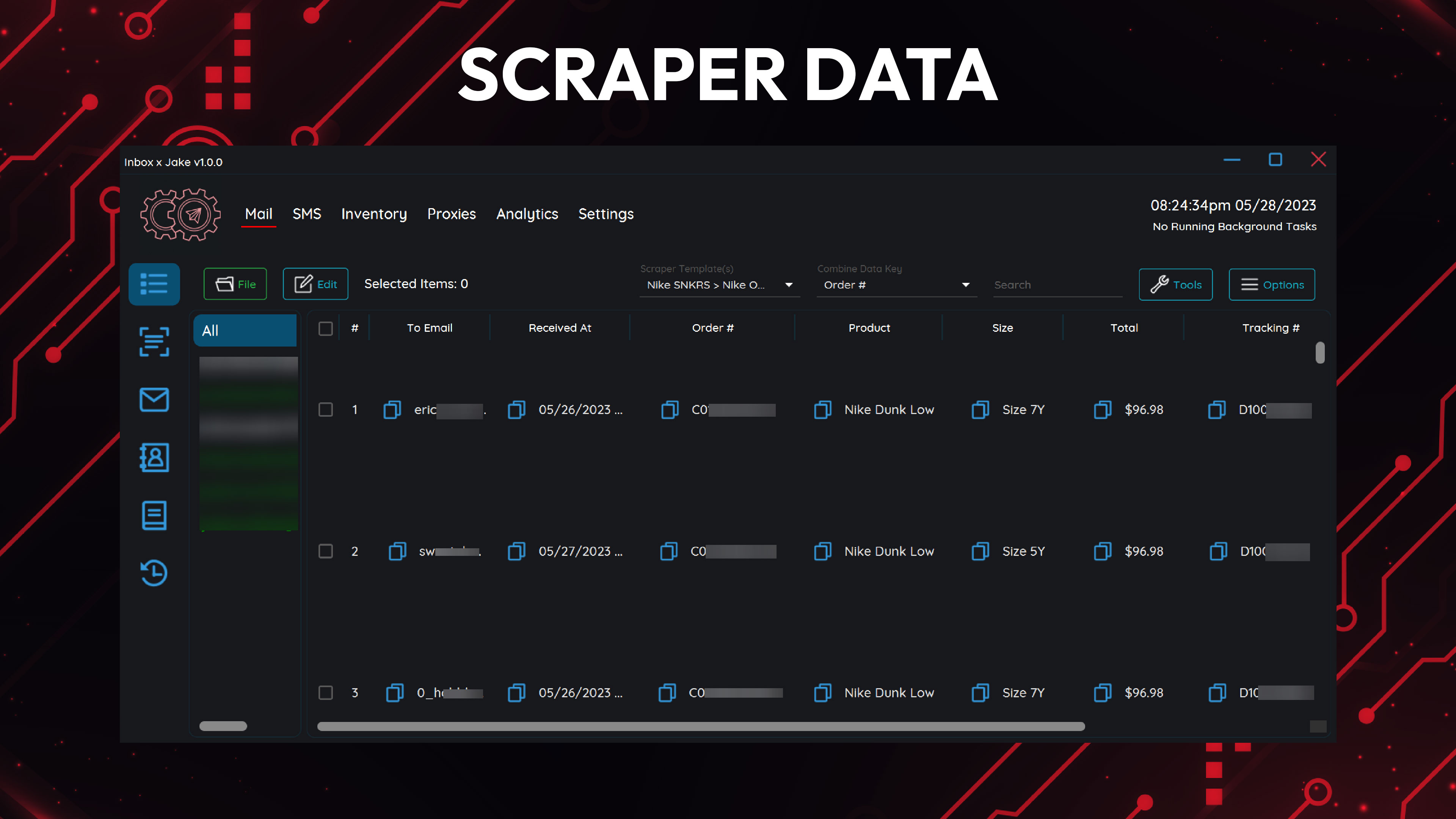 Once you create a Mail Scraper Template, you can run the Mail Scraper to swiftly extract a wealth of data from your emails. The extracted data is then available under the Scraper Data tab, or you can export the data in a CSV format for further analysis or record-keeping. With this automation level, you can focus on other pressing tasks while Inbox handles the data extraction.
In essence, Inbox by AYCD transcends traditional email management, providing a potent tool to extract and organize data from your emails easily. Whether you're looking to streamline personal tasks or elevate business operations, the Inbox email extractor is a powerful ally. Experience the future of email data management with Inbox and watch your efficiency skyrocket.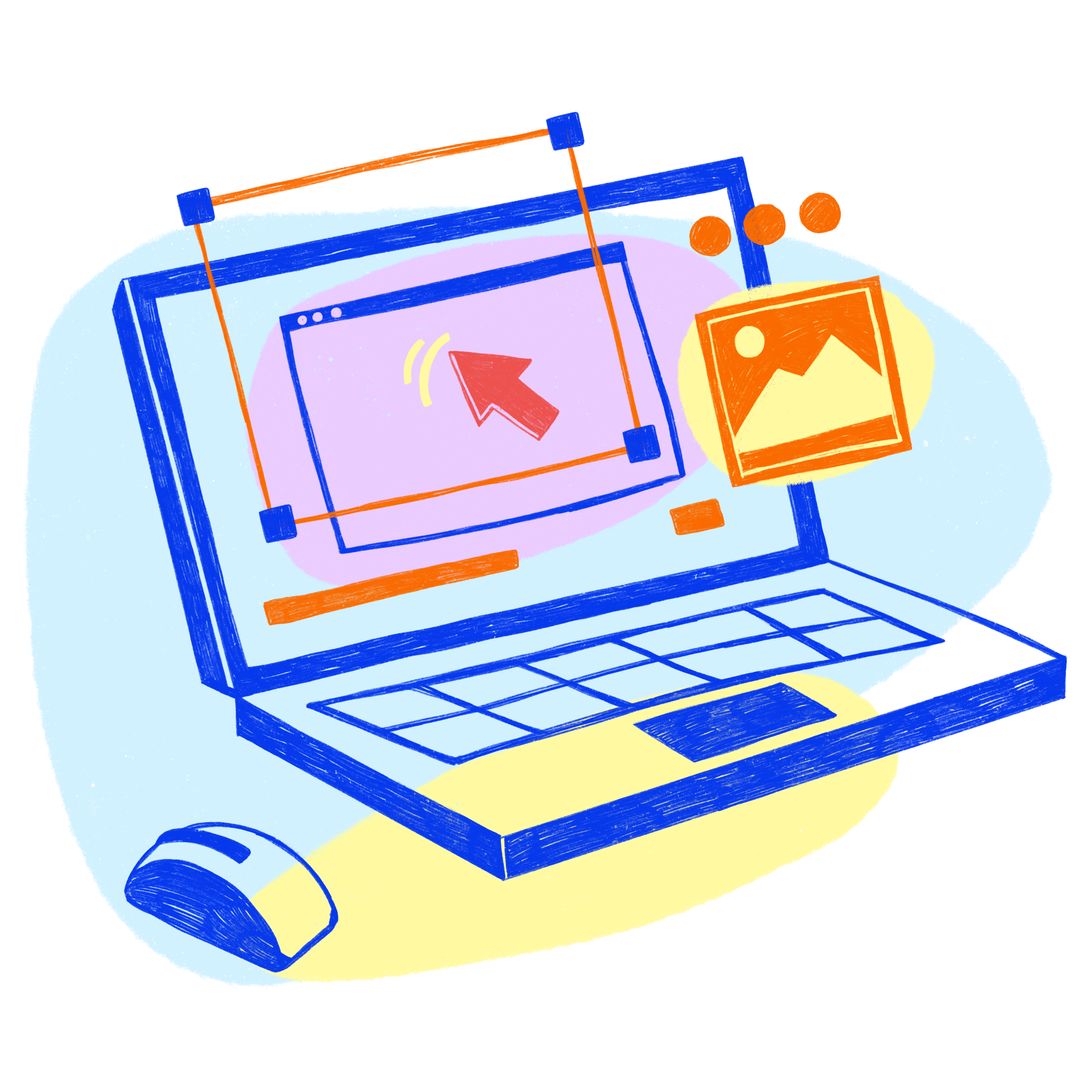 How can I buy Inbox by AYCD?
Purchasing Inbox from our site is a breeze! Inbox is readily available as a program in the AYCD Toolbox software suite. Start by creating an account on our website. After registering, you can proceed to this link to buy AYCD Toolbox. To use the full potential of Inbox, we recommend referring to our comprehensive guides. Once your purchase is complete, remember to join our exclusive Discord support server. Our team is ready to assist with any inquiries about configuring and operating the program.
More Content
Learn more about industry trends and AYCD services.
How to Automatically Track Multiple USPS Shipments
Discover how Inbox's advanced Scraper Data and Inventory features can revolutionize your workflow, making bulk USPS shipment tracking more efficient with real-time updates and seamless data migration.
How to Buy the Supreme x WINMAU Dartboard
Explore the captivating history of Supreme and its anticipated collaboration with WINMAU, unveiling an exclusive dartboard accessory set to be a game-changer for collectors and resellers alike.