Manage Inventory and Emails with Inbox by AYCD, the Best Mail and SMS Client
Last modified: 2023-05-29 15:28:00.0
What is Inbox?
In a world that revolves around digital communication, effectively managing emails and SMS is crucial. Welcome to Inbox, the most powerful Mail and SMS client imaginable. Designed to simplify your life, Inbox introduces a host of features that enables you to simultaneously scrape data from thousands of mail accounts for organized viewing, streamlined SMS interactions, efficient inventory tracking, automated shipment tracking, and more.
Exploring the Mail Section
As a user of Inbox, you can view and organize your data like never before. Thanks to Scraper Templates, extracting data from thousands of emails is easy. Combine your data using a unique data key, grouping details from order confirmations and shipping emails into one comprehensive and easily accessible data row. This data extraction becomes the foundation for your email operations, allowing you to manage your mail swiftly and effectively.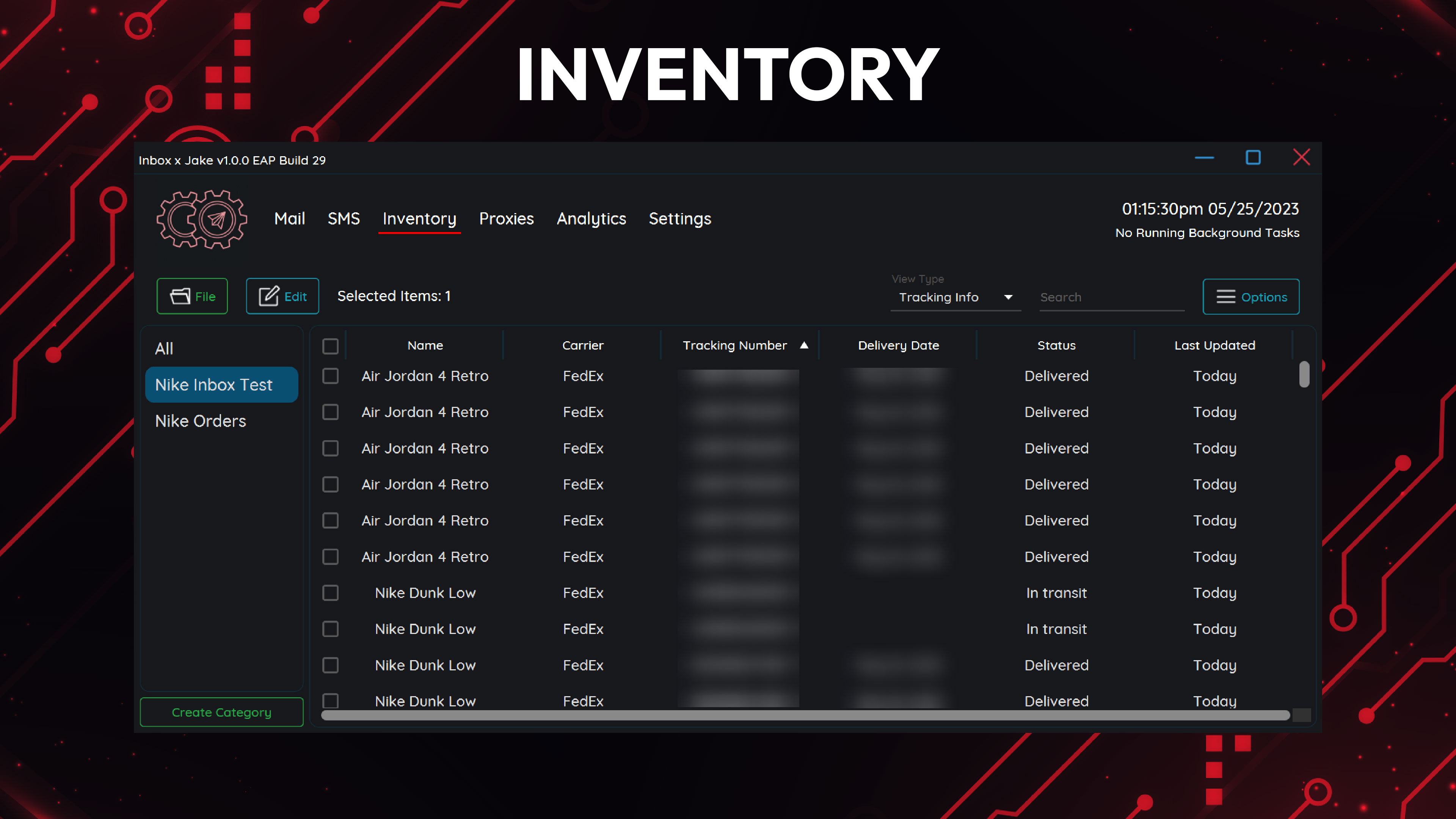 The management of your mail doesn't stop at the data. With Inbox, the status of your Scraper Templates can be monitored and managed efficiently, with editing, importing, and exporting functions at your fingertips. The Emails view lets you control your incoming mail with tools such as the Unsubscribe and Delete Email from Mail Server Tool, ensuring that your Inbox is clutter free and easy to navigate.
The Credentials view in Inbox is where you can synchronize your mail account credentials and configure your monitored mail folders. You can even prioritize your mail credentials to ensure quick receipt of crucial OTP codes or other important emails. The Task Template view takes productivity one step further by allowing you to create task templates for the Inbox Task API. By avoiding IMAP rate limiting, Inbox ensures a seamless experience while handling multiple emails.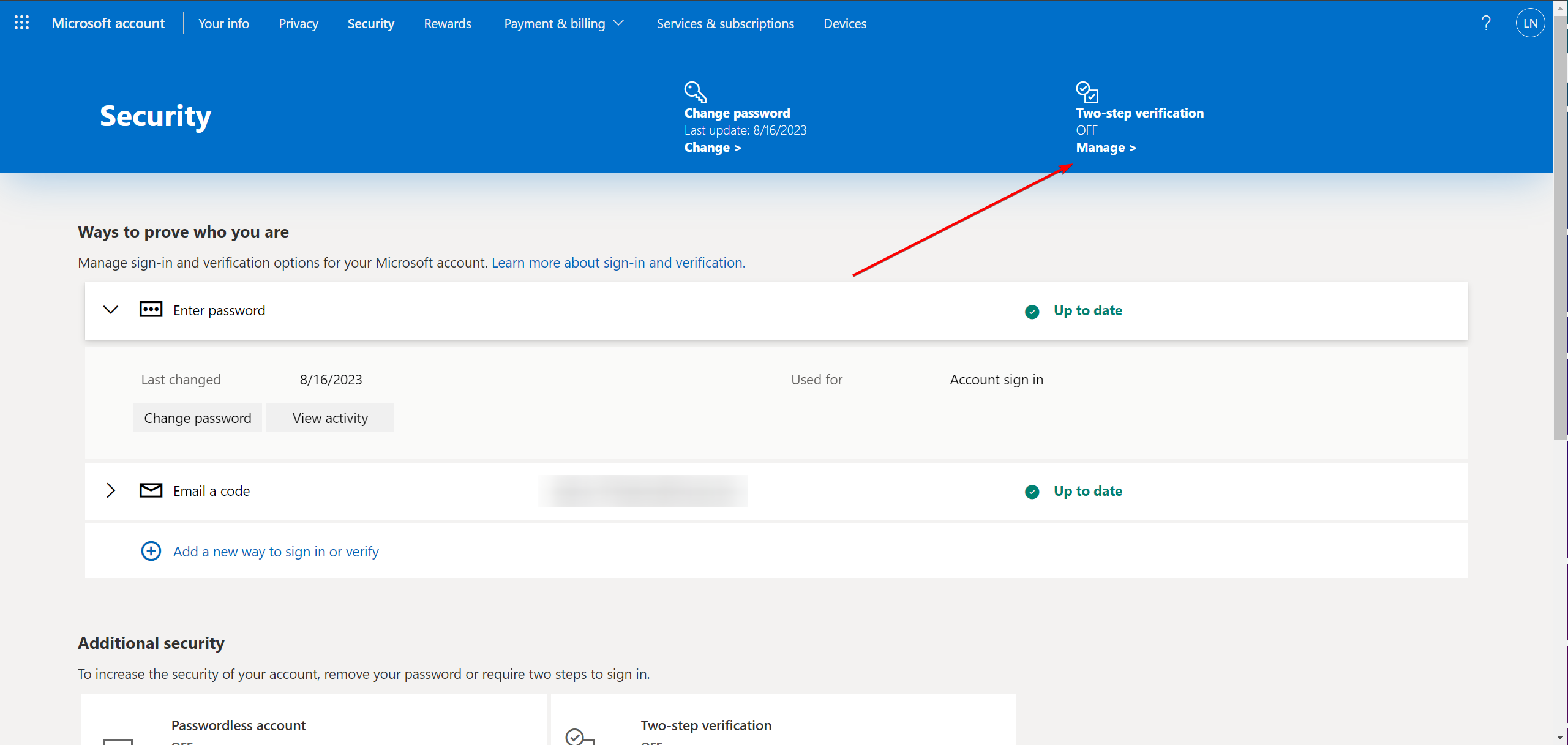 Exploring the SMS Section
Inbox isn't just about emails. It expands its capabilities into the world of SMS, offering a unified platform to interact with multiple SMS providers using task templates. Local tasks allow you to request phone numbers and SMS codes from third-party providers simplifying manual work. Task Templates will enable you to create tasks with multiple provider configurations. Just like Mail, Inbox provides an API history view for SMS, allowing you to monitor the progress of your tasks and review any extracted data.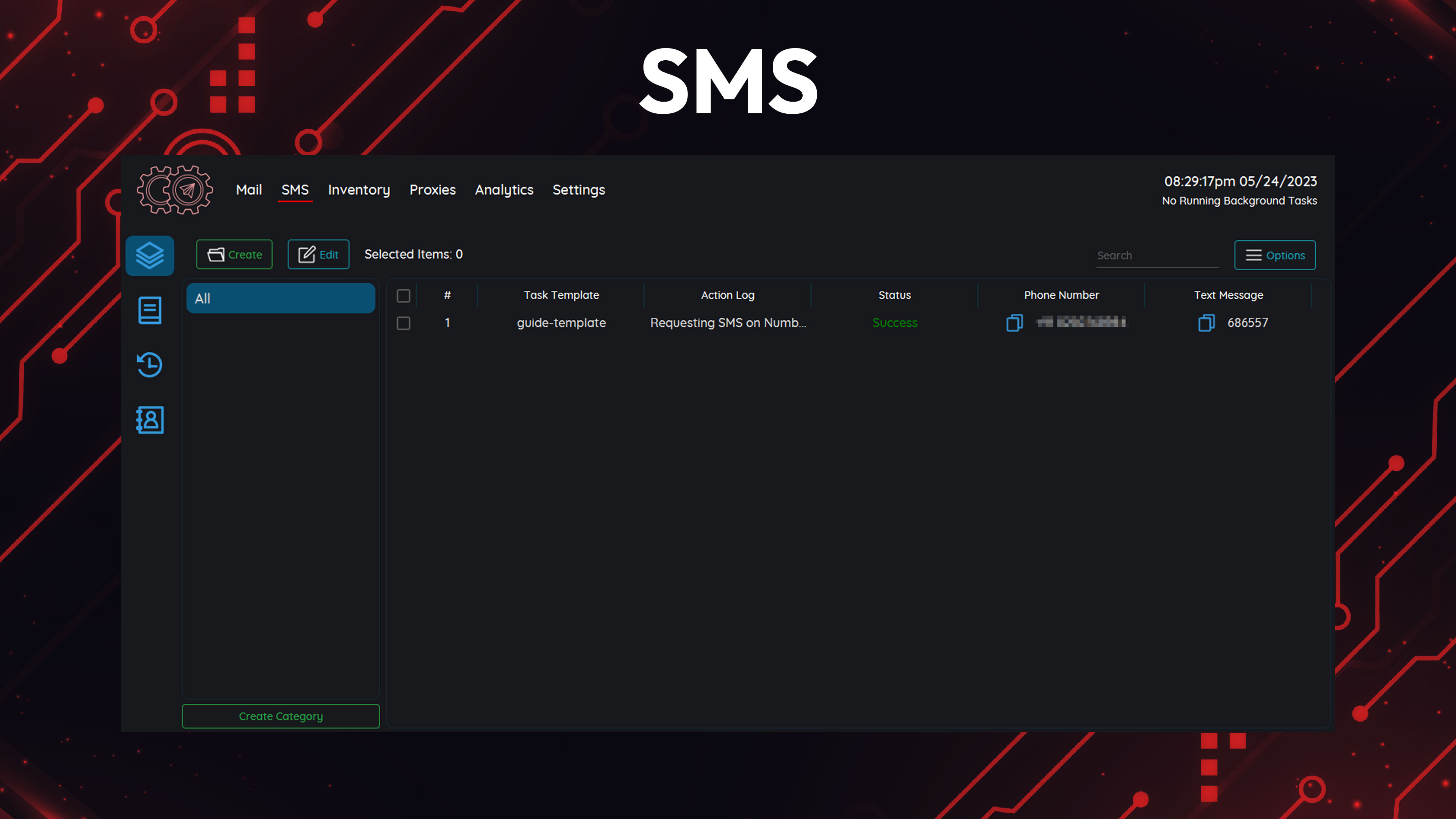 Exploring the Inventory Section
With Inbox, inventory management has never been easier. Keep track of your items' names, URLs, notes, costs, sale prices, and tracking information in one place. Inbox will automatically calculate your profit/loss and return on investment. The Inventory view works in conjunction with the Scraper Data view, enabling you to send your Scraper Data directly to the Inventory view. This simplifies data extraction from order emails and saves you the hassle of manual data entry. With the ability to import and export inventory items, you can manage all your inventory data just as you want. You can update the tracking info for your Inventory items with just a few clicks. Set up automatic tracking updates in Settings.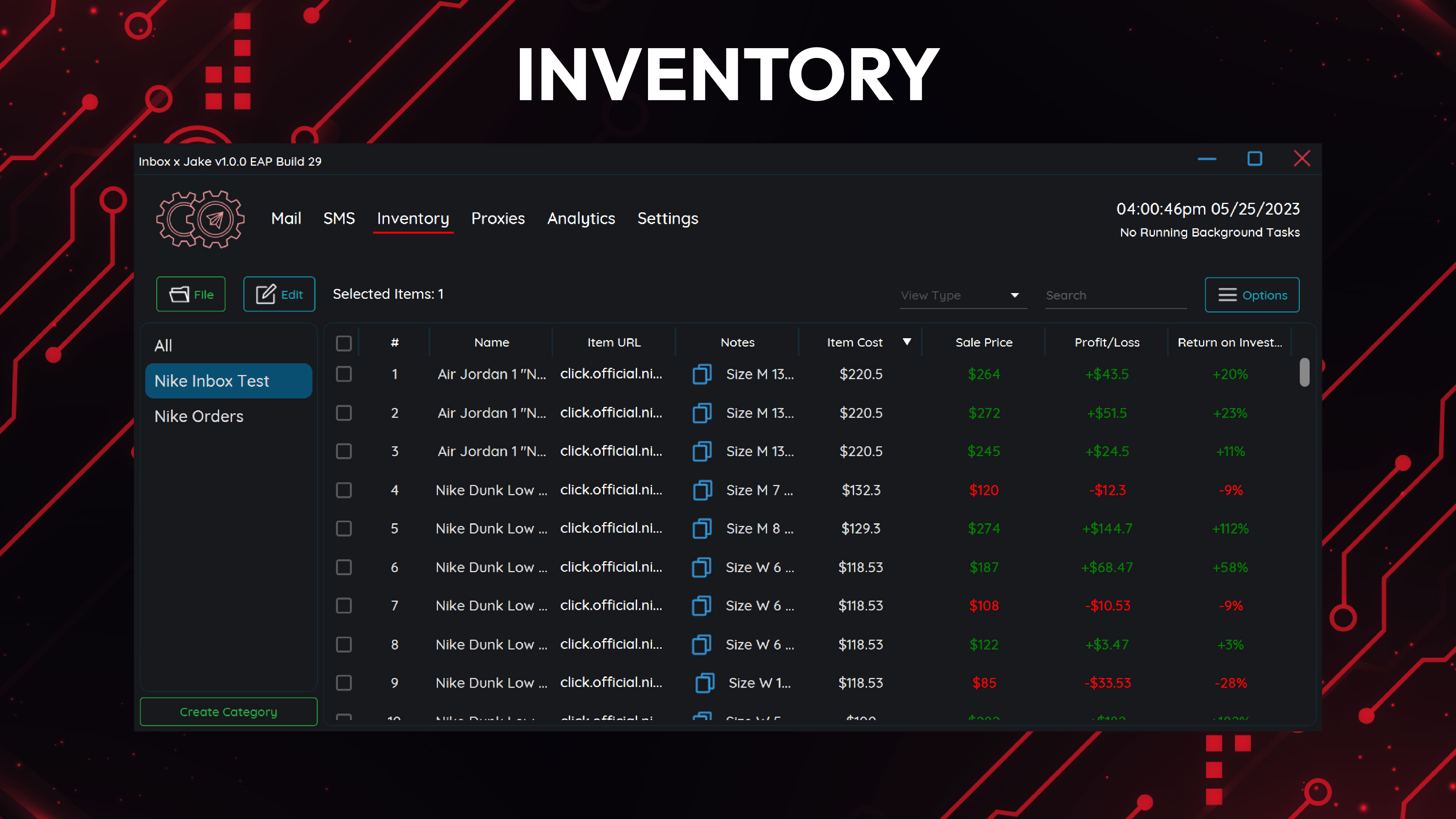 Configuring Your Settings
Inbox provides wide-ranging settings for Mail and Inventory, offering ways to enhance functionality and improve your user experience. Enable webhooks for new mail, receive exports for scraped mail, disable images within your emails to prevent potential mail tracking and enhance loading speed, and more. The automatic updating feature for inventory items ensures you're always up-to-date with your tracked packages.
Integrate the Inbox API
Further advancing Inbox's capabilities is the addition of the Inbox API, a powerful API designed to simplify the integration process for developers. Developers no longer have to tackle the laborious task of integrating IMAP from various email service providers. Instead, they can tap into the convenience of a single, stable API, freeing them from constant adjustments and updates.
Moreover, the Inbox API provides complete access to the SMS services within Inbox. This eliminates the necessity of integrating multiple third-party SMS providers into their program. One seamless integration grants them the convenience of using numerous SMS services through Inbox.
In a nutshell, the Inbox API is a game-changer, bringing together Email and SMS services under one integration, significantly streamlining the developer experience and expanding the potential of their programs.
How can I Buy Inbox by AYCD?
You can purchase Inbox from our website! Inbox is one of the programs found in the AYCD Toolbox software suite. First, sign up for an account on our website. After registration, head to this link to purchase AYCD Toolbox. To maximize the benefits of Inbox, consult our extensive guides. And remember, once you've made your purchase, join our dedicated Discord support server for assistance with any questions about setting up and using the program.
Inbox is more than just an email client. It's a tool that brings the power of email and SMS management, inventory tracking, and a host of other features into one platform. It takes the daunting task of managing your digital communications and transforms it into an efficient and streamlined process. Discover the power of Inbox today, and experience the future of email and SMS handling.
More Content
Learn more about industry trends and AYCD services.
How to Automatically Track Multiple USPS Shipments
Discover how Inbox's advanced Scraper Data and Inventory features can revolutionize your workflow, making bulk USPS shipment tracking more efficient with real-time updates and seamless data migration.
How to Buy the Supreme x WINMAU Dartboard
Explore the captivating history of Supreme and its anticipated collaboration with WINMAU, unveiling an exclusive dartboard accessory set to be a game-changer for collectors and resellers alike.