How to Generate Unique Jigged Profiles and Accounts
Last modified: 2023-07-08 21:02:00.0
What is Profile Builder?
Navigating the digital landscape requires efficient management of countless online identities. Profile Builder, an advanced software solution, is designed to cater to these needs, streamlining the creation and management of profiles, accounts, and virtual card generation and offering specialized tools for platforms like SNKRS.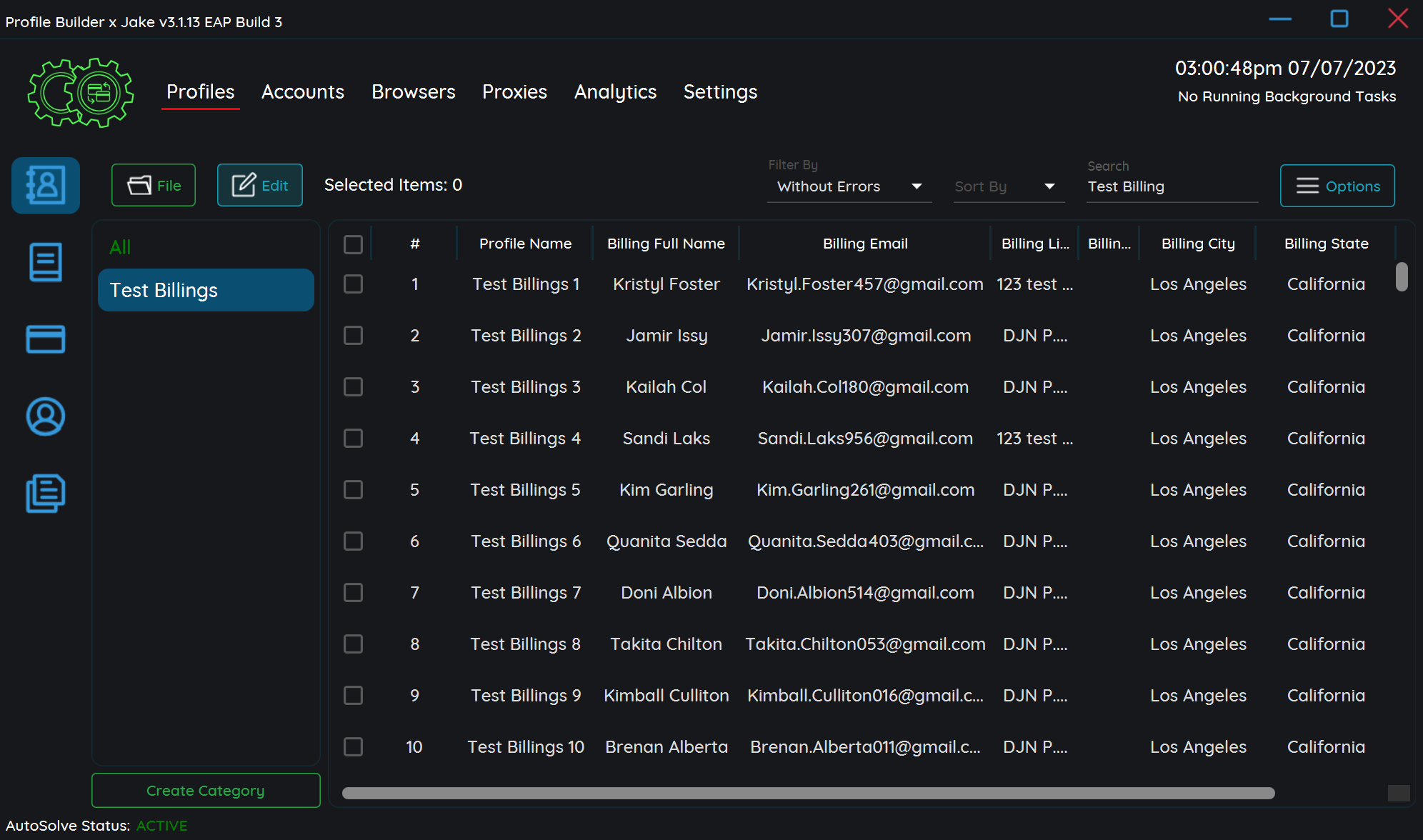 Profiles at Your Fingertips
Profile Builder's core is a robust profile management system capable of handling over 5,000 profiles. Its user-friendly interface allows you to easily create, customize, and manage multiple profiles. Profile Builder brings efficiency and organization to your digital world.
Jigging to Bypass Purchase Limitations
Profile Builder includes jigging functionalities to bypass purchase limit restrictions set by retailers. Jigging helps alter minor details in your profiles, creating variations and making it harder for systems to link them together. This feature is handy for bypassing security measures on websites with strict purchase restrictions.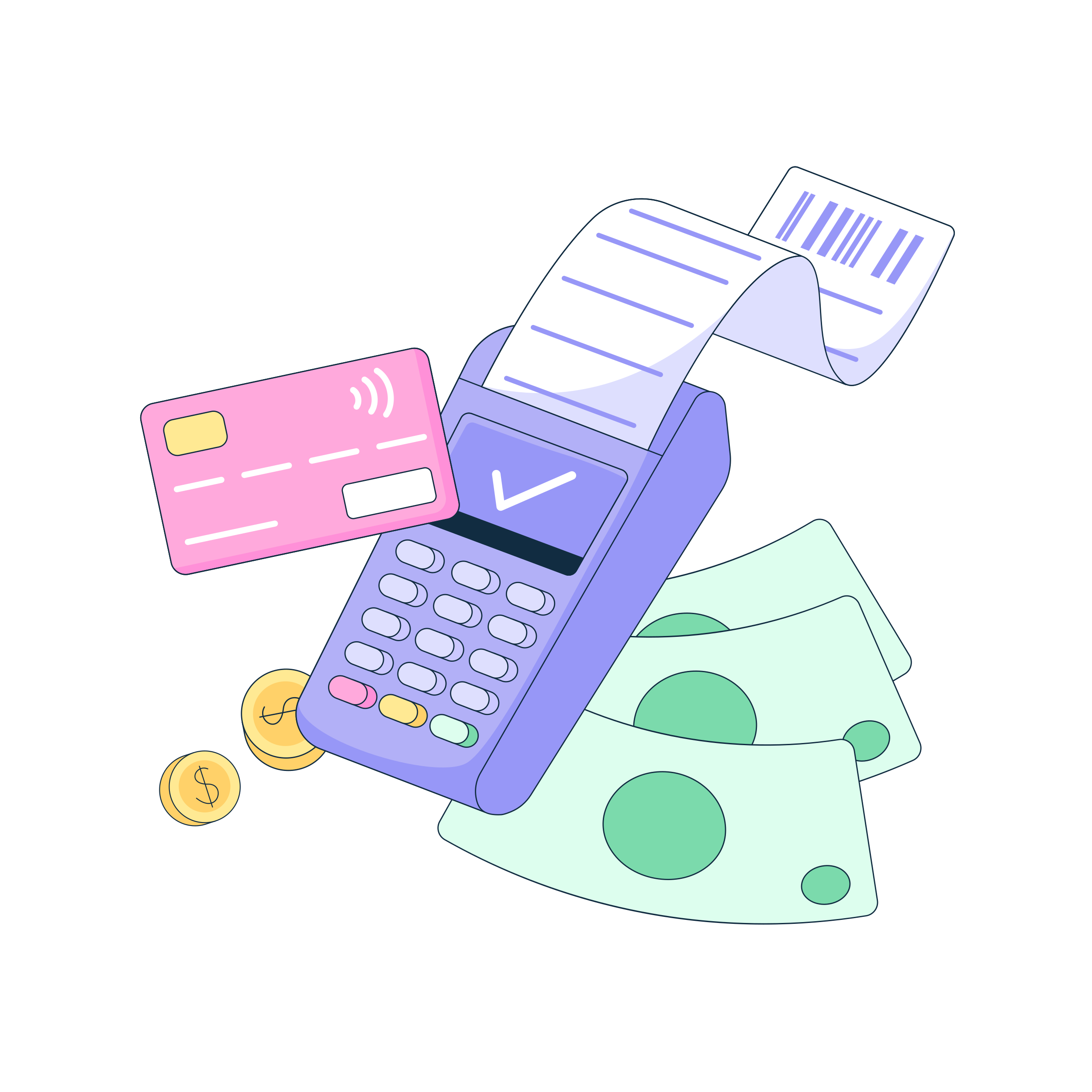 Mass Editing for Increased Productivity
Save time and effort with Profile Builder's mass editing feature. Now you can apply changes to multiple profiles simultaneously, allowing you to manage and update your profiles more efficiently. When combined with Expressions, Mass Edit is a powerful tool.
Expressions Simplified
Our software includes an advanced Expressions feature, allowing users to create dynamic information sets, like randomized names or addresses. These sets can then be used within your profiles, adding a layer of flexibility and customization. Never waste time manually jigging your address again.
Streamlined Virtual Card Generation
Profile Builder goes beyond profile management. It offers a seamless virtual credit card generation feature, enabling you to create virtual cards from various providers. These can then be directly linked to your profiles, simplifying online transactions and adding another layer of security.
Automated Account Generation
Our software offers automated account generation for multiple websites. With Profile Builder, you can create multiple accounts in one go, saving you the hassle of manual account creation. Stop wasting time manually verifying your accounts and let Profile Builder handle everything.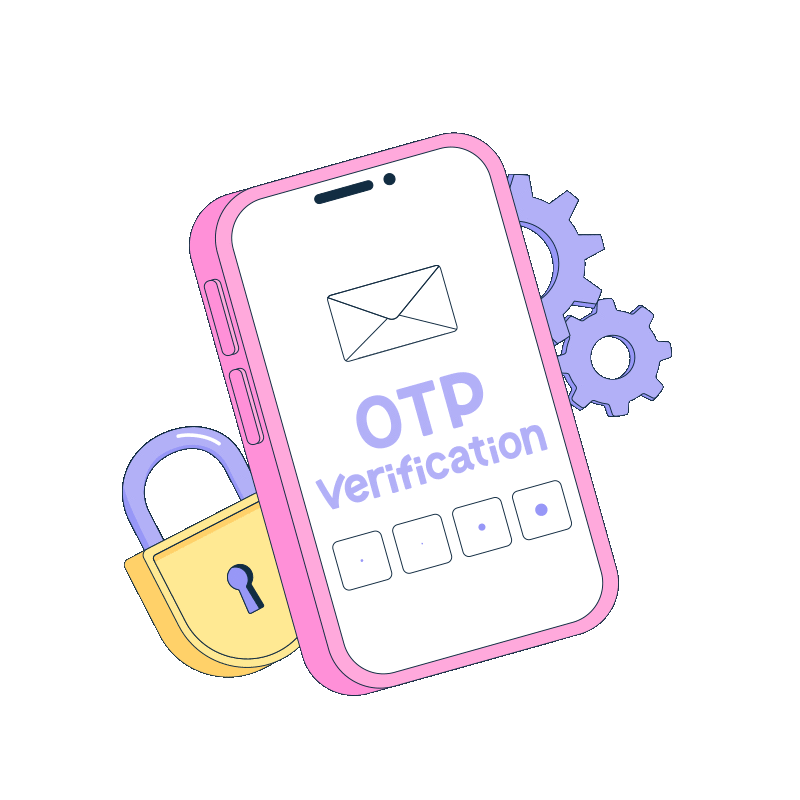 Specialized SNKRS Tools
Profile Builder is designed with SNKRS users in mind. It includes various specialized SNKRS tools, including account activity simulation to maintain account health, SMS reverification, automatic billing clearing and updating for your SNKRS accounts, and many more tools. These tools can help you win more SNKRS releases.
Experience Profile Builder Today
With Profile Builder, you're not just managing profiles but optimizing your online operations. Harness the power of Profile Builder today and navigate the digital world with unprecedented ease and efficiency. Purchase Profile Builder directly from our website. Once you've created an account, click the Buy Now button at the bottom of this page.
Our Commitment to Support
We offer comprehensive guides and a dedicated Discord support server to help you make the most out of Profile Builder. Whether you need assistance with setup or usage, our support team is always just a click away.
More Content
Learn more about industry trends and AYCD services.