How to Buy the Nike SB Dunk Low Jarritos SKU: FD0860-001
Last modified: 2023-03-27 17:57:00.0
What is Jarritos?
Jarritos, a name synonymous with delightful, fruity refreshments, has been a staple in soft drinks since 1950. Founded by Don Francisco "El Güero" Hill, this Mexican brand has grown to represent the taste of Mexico with its wide range of vibrant, flavor-packed beverages. From tamarind and guava to pineapple, Jarritos has captured the essence of Mexican culture in every bottle, earning its reputation as the country's first national soft drink.
What is the Nike SB Dunk Low Jarritos?
In a surprising and exhilarating twist, the iconic soft drink brand is now making its way into streetwear through an exclusive collaboration with Nike. The Nike SB Dunk Low Jarritos is a limited-edition sneaker that blends the unmistakable design of the Nike SB Dunk with the colorful and vibrant spirit of Jarritos. With most of the stock available through Nike's SNKRS App, this extraordinary partnership will sell out quickly, becoming a highly coveted item among sneakerheads. The Nike SB Dunk Low Jarritos is not only a celebration of the growing influence of Mexican culture in the fashion world, but it also represents the seamless fusion of two beloved brands that fans will undoubtedly adore.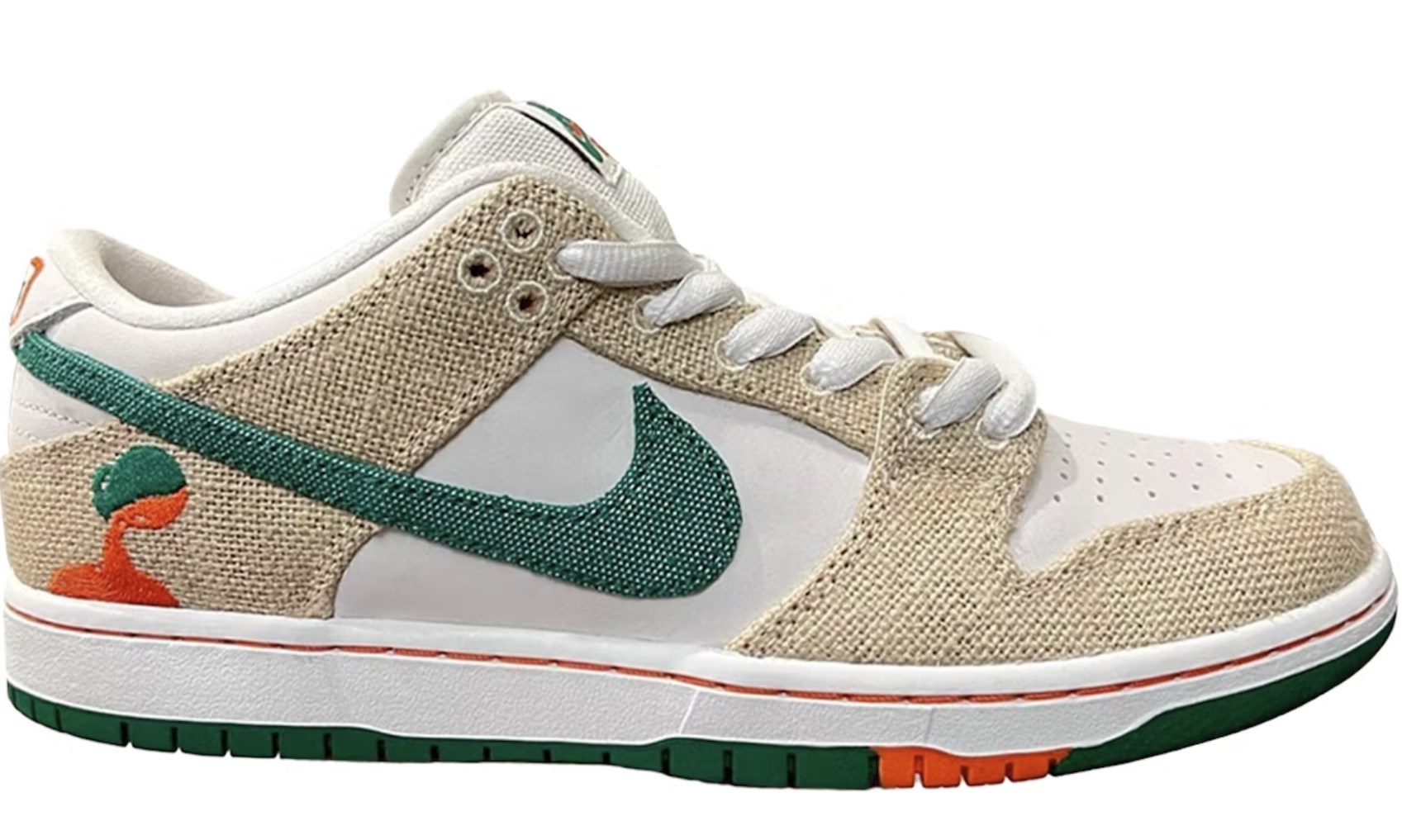 How can I win the Nike SB Dunk Low Jarritos on SNKRS?
The best way to secure a pair of the Nike SB Dunk Low Jarritos is to enter the SNKRS release. You should enter multiple accounts, unique billing information, and high-quality proxies. If you need more SNKRS accounts, you can easily generate them with Profile Builder by AYCD, one of the tools found in AYCD Toolbox. Profile Builder can manage and prepare your accounts for all future SNKRS releases, including the Nike SB Dunk Low Jarritos.
How does Profile Builder help me win SNKRS releases?
You can easily create SNKRS accounts in bulk with Profile Builder. You can generate activity on your SNKRS accounts with the Tuner module in Profile Builder. Generating activity on your accounts can lead to you winning more SNKRS releases. You can also easily manage your accounts and quickly change information on them when needed. You can update your billing information, validate address jigs, update SMS verification, change your account's emails, and more. Profile Builder is the ultimate solution for managing SNKRS accounts.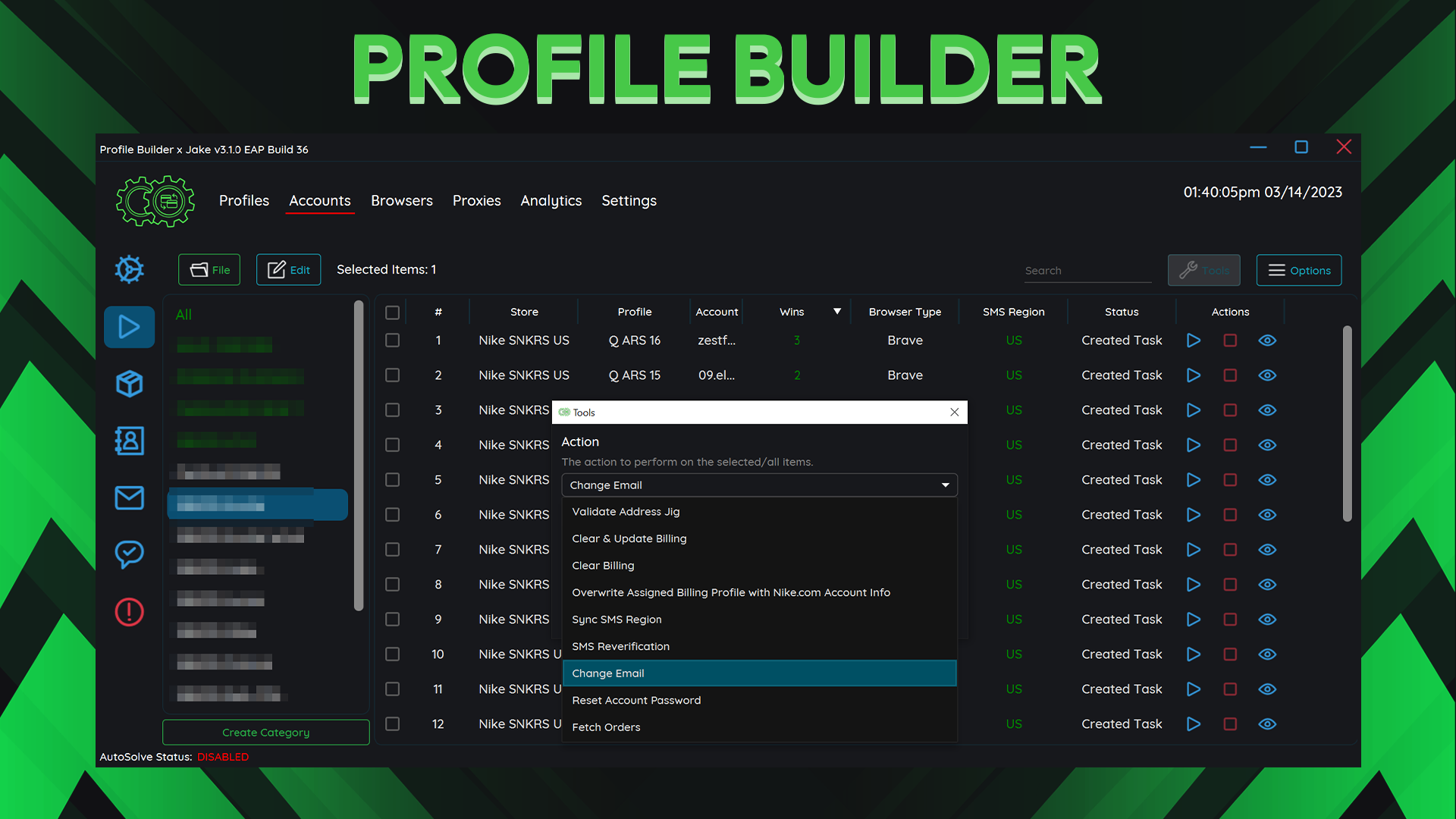 How can I purchase Profile Builder?
To begin, you must create an account by visiting our website. Once you have created an account, follow this link to purchase AYCD Toolbox. Profile Builder, a vital tool within AYCD Toolbox, is crucial in increasing your chances of securing limited-edition items on the SNKRS app, such as the Nike SB Dunk Low Jarritos. Next, we recommend exploring our comprehensive guides to harness the power of Profile Builder fully. Remember to join the AYCD Support Discord after your purchase, as it's an excellent resource for any questions about the setup process!
More Content
Learn more about industry trends and AYCD services.