Generate SNKRS Accounts With Just a Few Clicks!
Last modified: 2023-01-22 02:09:00.0
Creating multiple Nike SNKRS accounts takes time and effort.
Acquiring mass Nike SNKRS accounts can be tedious and time-consuming when done manually. Not only is it a time-consuming task, but also a difficult one as it requires a lot of personal information and phone numbers. This is why many sneakerheads and resellers turn to automation tools to help them generate multiple accounts quickly and efficiently.

Why is Having Multiple Nike SNKRS Accounts Important?
Multiple Nike SNKRS accounts can be highly beneficial for securing limited edition drops. The more accounts you have, the more chances you have at copping a pair. Having multiple accounts can also increase your chances of securing multiple pairs of sneakers, which can be a massive advantage for resellers. Using multiple accounts can be extremely beneficial for those looking to profit from reselling limited-edition sneakers.

How can I Easily Create Multiple Nike SNKRS Accounts?
There are many tools available that can help you quickly generate Nike SNKRS accounts. You can use these tools alongside your SNKRS bots, which can automate the account creation process, making it much faster and more efficient. Some popular tools include account generators, which can create accounts automatically, and phone number verification services, which can verify the accounts you create. With these tools, you can easily and quickly generate multiple Nike SNKRS accounts, making it much easier to secure limited edition drops and profit from reselling.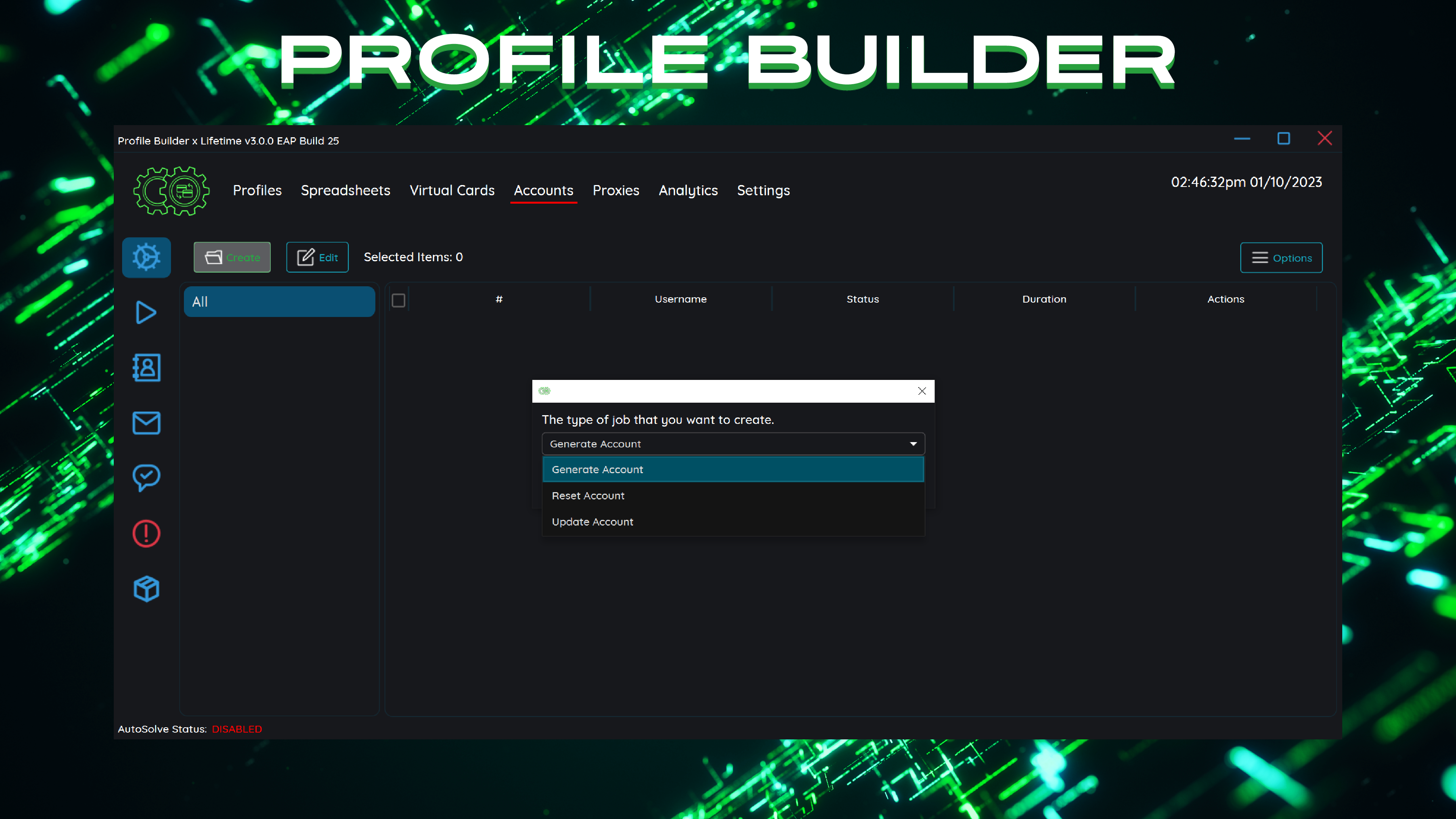 What Tool Should I use to Generate Nike SNKRS Accounts?
The best tool to generate SNKRS accounts is AYCD Profile Builder. You can easily use AYCD Profile Builder to create as many SNKRS accounts as you need. To purchase AYCD Profile Builder, you need to create an account on their website. After you create an account, you can buy a subscription to AYCD Toolbox. Profile Builder is one of the tools in AYCD Toolbox. You can then navigate to the AYCD Dashboard to download the Toolbox. Once you have logged in to the Toolbox, download the Profile Builder tool, and you can get started! I highly recommend reading through the detailed guides the AYCD team has created. Reading through the guides will ensure you take full advantage of AYCD Toolbox. If you have questions, join the support Discord server and speak with the AYCD staff team!
More Content
Learn more about industry trends and AYCD services.