How to Buy The Air Jordan 1 Next Chapter "Spiderman" SKU: DV1748-601
Last modified: 2023-05-10 04:42:00.0
What is the Air Jordan 1?
The Air Jordan 1, an iconic silhouette that has become a cornerstone in the world of sneaker culture, continues to inspire and captivate sneakerheads around the globe. Its history traces back to 1985, when it debuted as the first-ever signature shoe for Michael Jordan, establishing a new era of style and performance on the basketball court. Over the years, the Air Jordan 1 has undergone numerous transformations. Each iteration is laced with a story, a theme, or an homage to an aspect of Jordan's life or career. The Air Jordan 1 Next Chapter "Spiderman" is one such release, offering a fresh spin on this classic model. Its release, like many others, has been highly anticipated, driving palpable excitement and hype among sneaker enthusiasts. Such is the demand for these exclusive drops that often sell out in record time, making them elusive treasures for fans and collectors. These releases are a testament to the enduring appeal of the Air Jordan 1 and proof of its continued relevance in the evolving landscape of sneaker culture.
How can I buy the Air Jordan 1 Next Chapter "Spiderman"?
The Air Jordan 1 Next Chapter will release on the Nike SNKRS platform on May 20th. Elevate your sneaker collection by joining an exclusive cook group like AYCD Pro, the premier hub for tracking sought-after sneaker drops. With a proficient team of botters and comprehensive tools to amplify your reselling efficiency, AYCD Pro is the perfect platform for beginners and seasoned resellers. Our cook group is your gateway to staying updated and increases your odds of snagging every limited-edition sneaker release. Offering cost-effective monthly subscriptions and round-the-clock support, AYCD Pro is committed to optimizing your earnings and providing the best opportunities to secure all must-have sneaker launches.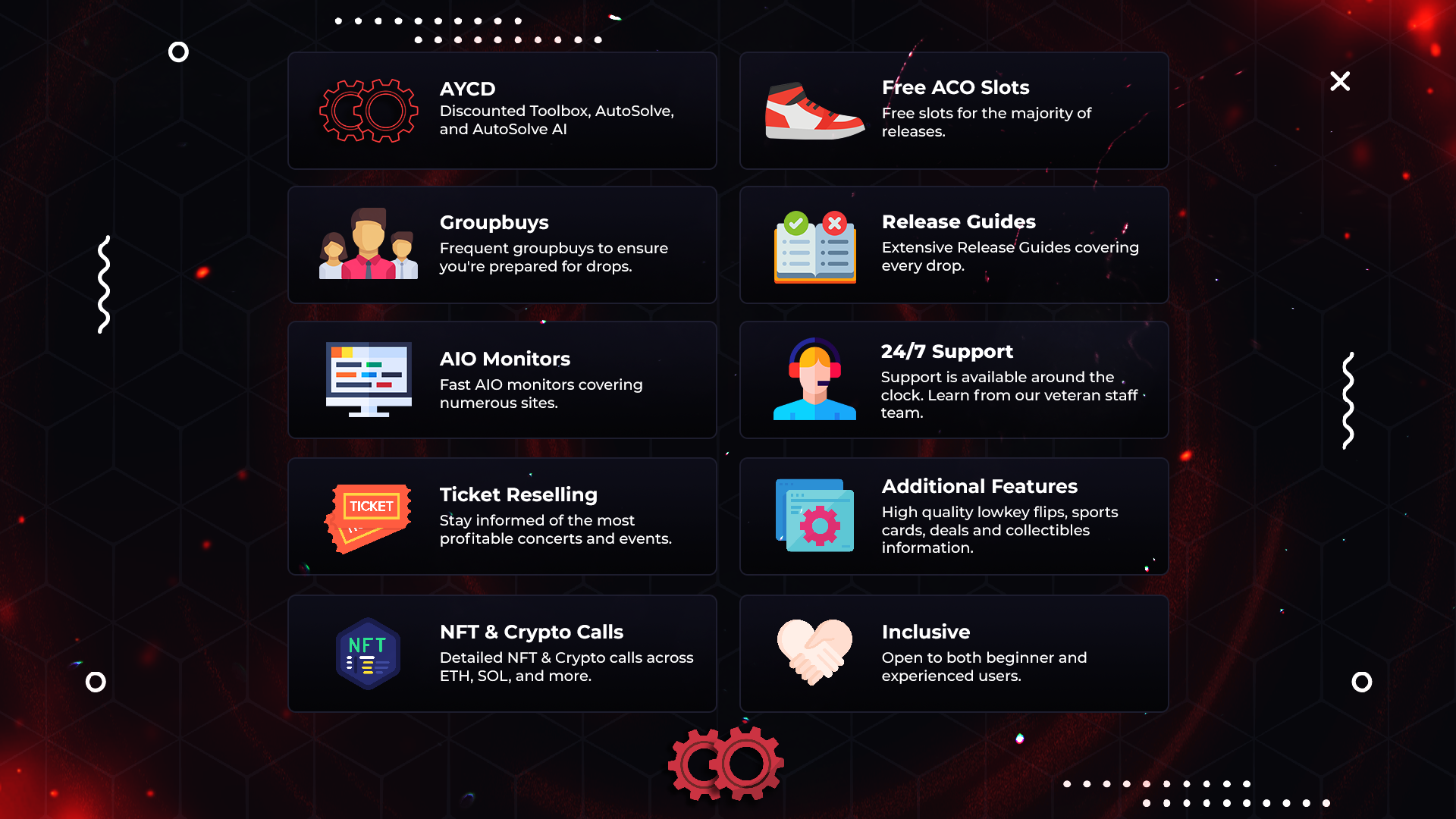 How can I join AYCD Pro?
To get started with AYCD Pro, simply navigate to our website to create an account, and use this link to start your subscription. After you have registered, link up with our Discord Server to benefit from the insight and expertise of our seasoned team. We are unwavering in our commitment to aid you in procuring hot releases like the Nike Air Jordan 1 Next Chapter "Spiderman". Joining the AYCD Pro community will bolster your likelihood of securing coveted sneakers and escalate your reselling knowledge to the next level.
More Content
Learn more about industry trends and AYCD services.