How to Buy the Nike Dunk Low Mica Green SKU: DV7212-300
Last modified: 2023-05-06 15:20:00.0
What is the Nike Dunk Low?
The Nike Dunk Low has secured its position as an iconic sneaker with a history spanning over three decades. Initially released in 1985 as a college basketball shoe, the Dunk Low has undergone numerous iterations, colorways, and collaborations, propelling it to a cult-like status among sneaker enthusiasts. Today, the sneaker has transcended the boundaries of sport and style, embraced by sneakerheads and collectors alike. The hype around each new release remains consistently high, resulting in these coveted shoes selling out within moments of their launch. The enthusiasm and excitement generated by the Nike Dunk Low can often make acquiring a pair challenging, with enthusiasts turning to various strategies, such as raffles or resale platforms, to secure a pair of these sought-after sneakers.
How can I buy the Nike Dunk Low Mica Green?
The Nike Dunk Low Mica Green is set to launch on May 16th, 2023, via the Nike SNKRS app. Upgrade your sneaker arsenal by joining an elite cook group like AYCD Pro, the top destination for tracking coveted sneaker releases. Boasting an expert team of botters and an impressive selection of tools designed to boost your reselling potential, AYCD Pro caters to both novices and experienced resellers alike. Our cook group is a portal to stay informed and have the best chances of obtaining every limited-edition sneaker. With budget-friendly monthly plans and 24/7 support, AYCD Pro is dedicated to maximizing your profits and offering the best chances to secure all the essential sneaker releases.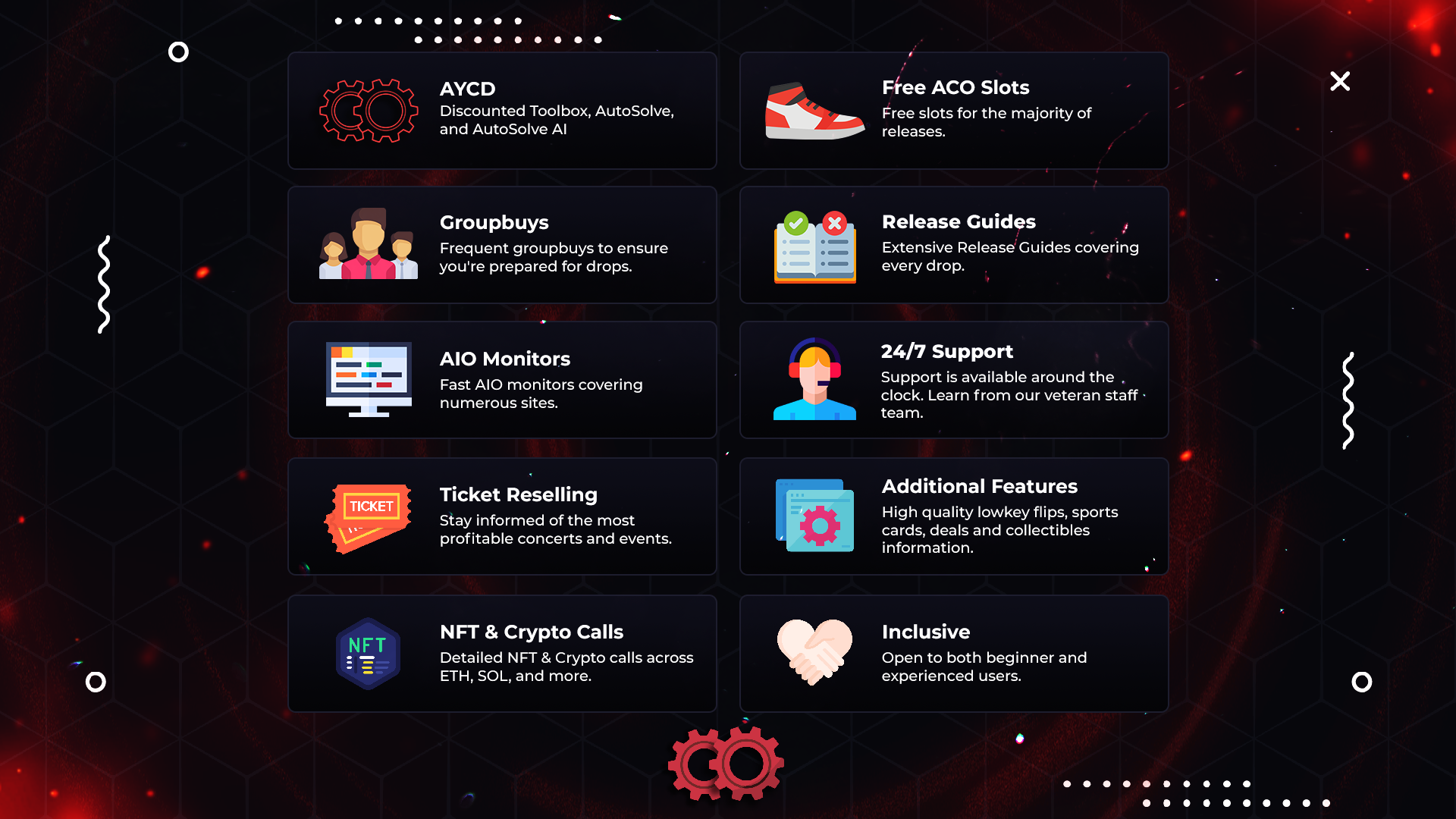 How can I join AYCD Pro?
Joining AYCD Pro is a straightforward process. Head to our website to set up an account, and use this link to initiate your subscription. Once registered, connect to our Discord Server to tap into the wisdom and skill of our accomplished team members. We're committed to assisting you in obtaining in-demand releases such as the Nike Dunk Low Mica Green. Becoming a part of AYCD Pro will enhance your chances of acquiring sought-after sneakers and take your reselling prowess to new heights.
More Content
Learn more about industry trends and AYCD services.
How to Buy the Supreme x WINMAU Dartboard
Explore the captivating history of Supreme and its anticipated collaboration with WINMAU, unveiling an exclusive dartboard accessory set to be a game-changer for collectors and resellers alike.
How to Buy New Yeezy Adidas 2023 Restocks
Discover the exciting news about Adidas x Yeezy's restocks and new releases, and learn how AYCD Pro can boost your chances of securing these highly coveted sneakers.
How to Automatically Track Multiple USPS Shipments
Discover how Inbox's advanced Scraper Data and Inventory features can revolutionize your workflow, making bulk USPS shipment tracking more efficient with real-time updates and seamless data migration.