How to buy the Nike SB Air Jordan 4 Pine Green SKU: DR5415-103
Last modified: 2023-03-15 18:11:00.0
What is Nike SB?
Nike SB is a sub-brand of Nike that focuses on creating shoes specifically designed for skateboarding. The brand was launched in 2002 and has become popular among skateboarders due to its durable designs and stylish aesthetics. One of Nike SB's most famous designs is the Nike SB Air Jordan 4, a collaboration between Nike SB and Jordan Brand. The shoe combines the iconic Jordan 4 silhouette with skateboarding features, such as a padded tongue and Zoom Air technology in the heel for extra cushioning.
Does Nike SB collaborate with Jordan often?
Moving on to the rareness of Nike SB Air Jordan 4 collaborations, it's no secret that sneakerheads go crazy over limited edition shoes. And when it comes to Nike SB Air Jordan 4 collabs, they are known to be particularly rare and highly sought after. When a new pair is released, fans often camp outside stores or wait online for hours just for a chance to buy them. In fact, due to their limited availability, Nike SB Air Jordan 4s often sell out almost instantly and are resold for much higher than their original retail price. For example, a release is coming for the Nike SB Air Jordan 4 Pine Green on Tuesday, 3/21/2023, via the SNKRS app. Many are already predicting that it will be one of the most coveted releases of the year, with resale prices expected to be through the roof.
How can I buy the Pine Green Nike SB Air Jordan 4?
AYCD Pro is the ultimate resource for staying on top of the hottest sneaker releases. Featuring an experienced team of botters and a range of helpful resources, AYCD Pro is considered the best cook group in the reselling industry. Whether you're a beginner or an expert reseller, AYCD Pro offers accessible pricing and comprehensive support to help you maximize your profits and never miss out on a coveted sneaker release.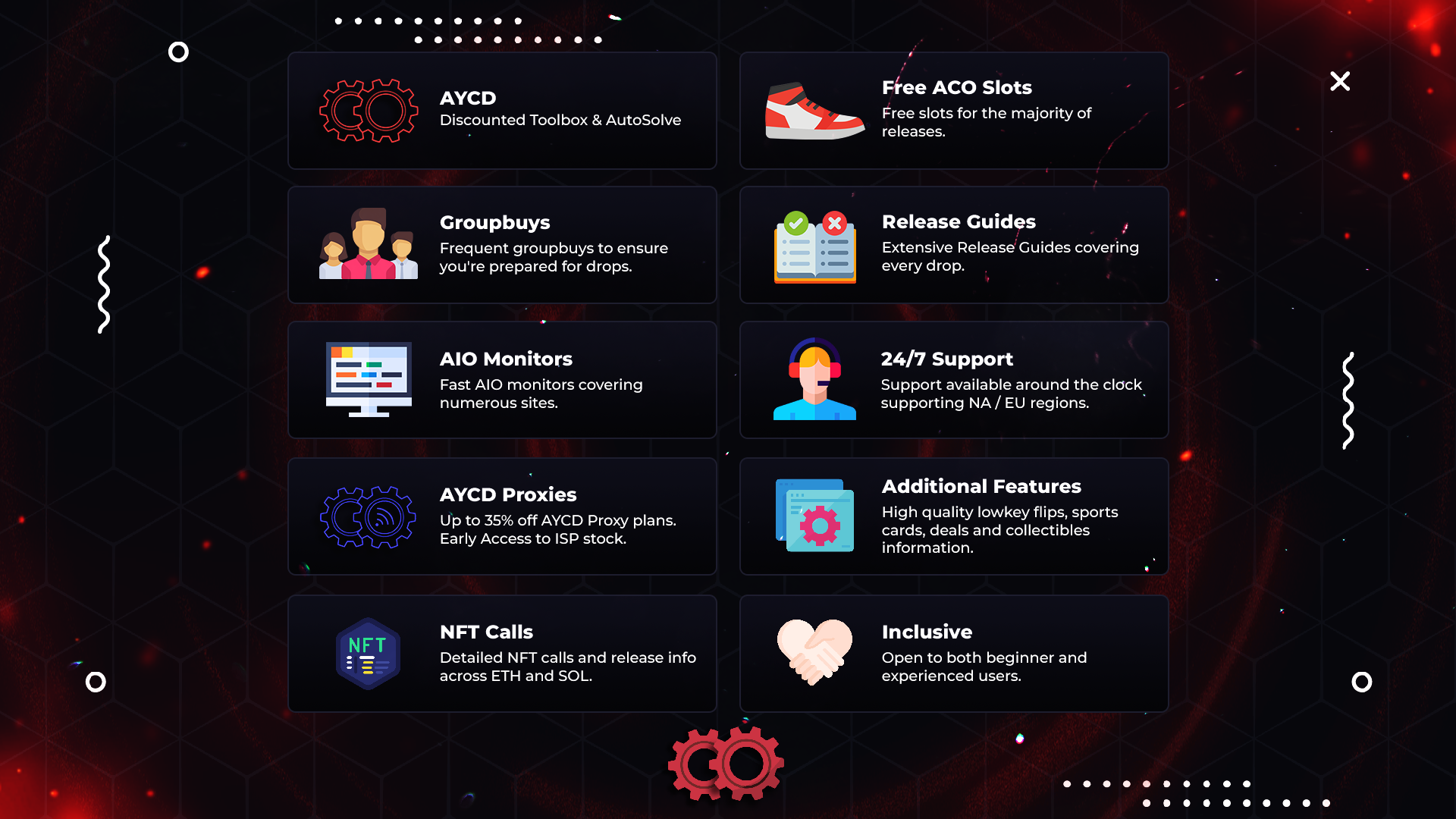 How can I join AYCD Pro?
Subscribing to AYCD Pro is a breeze. Head to the AYCD website, create an account, and click this link to purchase a subscription. Once you've subscribed, join our Discord Server and tap into the knowledge and expertise of our seasoned staff. We can help you score limited-edition kicks like the Nike SB Air Jordan 4 Pine Green and other hard-to-find releases. By joining AYCD Pro, you can boost your chances of getting your hands on the most coveted sneakers and take your reselling business to the next level.
More Content
Learn more about industry trends and AYCD services.
How to Buy the Supreme x WINMAU Dartboard
Explore the captivating history of Supreme and its anticipated collaboration with WINMAU, unveiling an exclusive dartboard accessory set to be a game-changer for collectors and resellers alike.
How to Buy New Yeezy Adidas 2023 Restocks
Discover the exciting news about Adidas x Yeezy's restocks and new releases, and learn how AYCD Pro can boost your chances of securing these highly coveted sneakers.
How to Automatically Track Multiple USPS Shipments
Discover how Inbox's advanced Scraper Data and Inventory features can revolutionize your workflow, making bulk USPS shipment tracking more efficient with real-time updates and seamless data migration.