How to Buy the Air Jordan 5 University Blue UNC
Last modified: 2023-02-28 07:33:00.0
What is the Air Jordan 5?
The Jordan 5 is one of the most popular sneakers in the Jordan brand, known for its iconic design and rich history. First released in 1990, the Jordan 5 was designed by Tinker Hatfield and was inspired by World War II fighter planes. It features a distinctive shark-tooth design on the midsole, a translucent outsole, and a reflective tongue. The Jordan 5 was also the first Jordan sneaker to have a clear rubber sole, which added to its unique look. Today, the Jordan 5 remains popular among sneakerheads and basketball fans. The Jordan 5 has been released in various colorways throughout the years. The Jordan brand, a subsidiary of Nike, was founded in 1984 and has since become one of the world's most successful and recognizable sneaker brands. The brand is named after Michael Jordan, the legendary basketball player who helped put Nike on the map by endorsing the original Air Jordan sneaker. The Jordan brand has produced a wide range of sneakers over the years, with each model featuring its unique design and history.
How can I buy the Air Jordan 5 University Blue UNC?
The Air Jordan 5 University Blue UNC will release on the Nike SNKRS app on March 4th, 2023. This release will be highly coveted and will sell out quickly. Make sure you have the tools you need at your disposal to secure a pair. One of the best ways to ensure you are up to date on when shoes release is by joining a cook group! A cook group can teach you the best ways to purchase shoes for retail pricing when they release. They can also help you purchase multiple pairs to sell for additional profit!
Which cook group should I join?
AYCD Pro is a highly acclaimed cook group in the reselling industry that has a team of skilled botters to assist you in acquiring sneaker releases. It doesn't matter if you're a novice or a seasoned veteran in the industry, as AYCD Pro is open to everyone. AYCD Pro is a valuable resource for resellers due to its reasonable pricing and extensive support. It can help boost your earnings and keep you up-to-date with the latest and most coveted sneaker releases.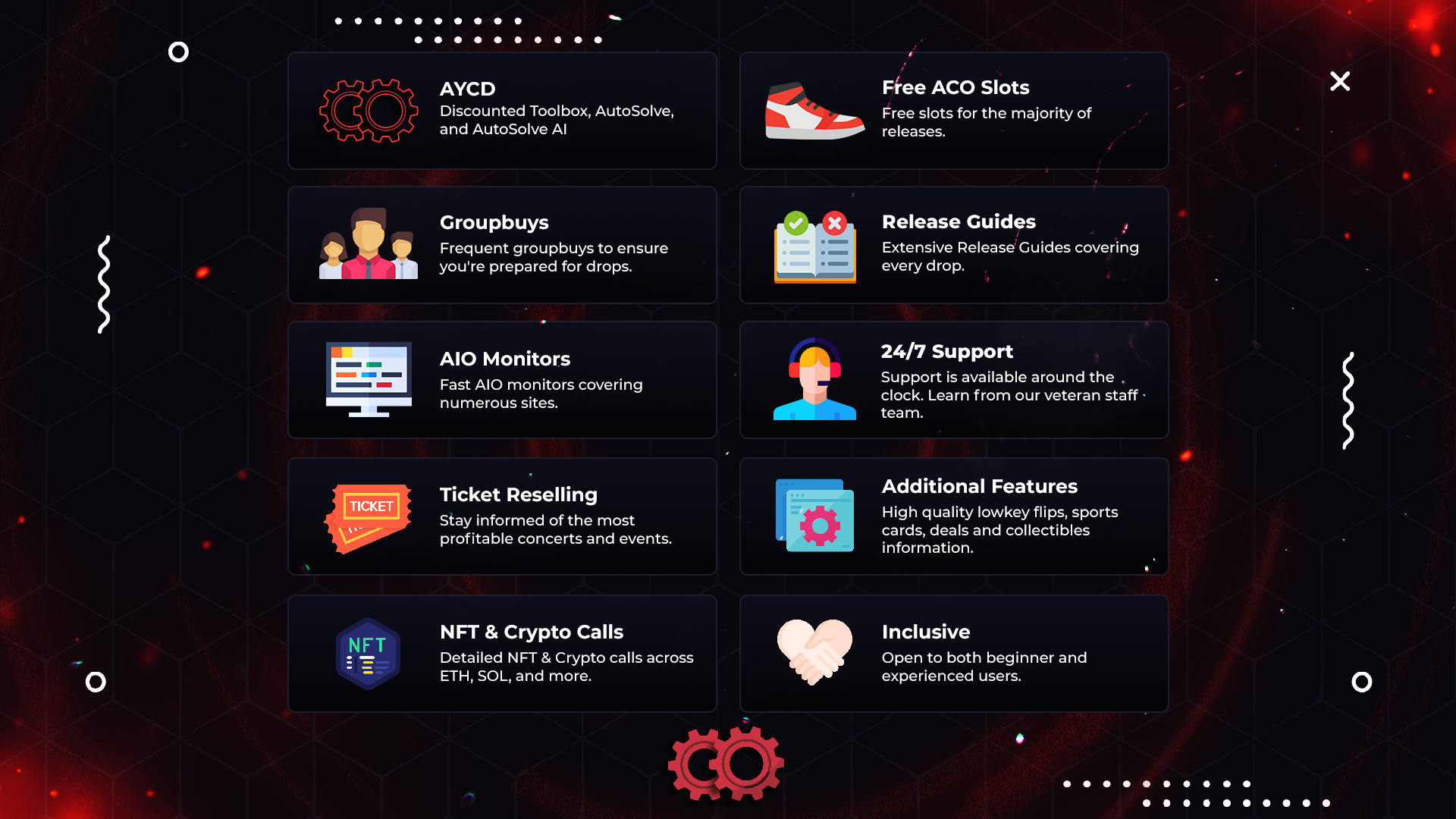 How can I join the AYCD Pro Cook Group?
Purchasing an AYCD Pro membership is easy! First, go to the AYCD website and create an account. Next, follow the provided link to purchase your subscription. Once you've set up your membership, join the AYCD Pro Discord Server and connect with our experienced staff team to get help with securing exclusive sneakers like the Air Jordan 5 University Blue UNC.
More Content
Learn more about industry trends and AYCD services.